Gallery - Photoshoot, red carpet, with family & friends, screen captures, with her fans... Discover or re-discover a pretty bunch of pictures of our beautiful Leighanne.

Graphics & Fanarts gallery - wallapers, icons, signatures, animations ...

Press Archive - online archive of various articles, magazines, Q&A ,interviews.

Forum - Meet, chat and have fun with other fans from all around the world !




.

Are you a Leighanne fan ?
a Wylee addict ?
Join the Leighanne Littrell fanlisting and the Wylee Fanlistings!
Brian Littrell Central
Spend your holiday season
with The Littrells ...

Brian Littrell's Family Christmas
Christmas With The Littrells
[ infos ]


"Simply Leighanne" is an unofficial website.
I am NOT Leighanne Littrell. I am NOT affiliate with her or/and her family.
This website is run by one of her fans for her fans.
[ Video ] Leighanne & Brian chat - Sept 16
Here's the video of the live chat of yesterday : )





Thanks ShininStarSpain
Live Chat with the Littrells
It's official - Leighanne and Brian announced their live chat !!!! : )
Rendez vous on BrianLittrell.com tomorrow : )





6pm Est = 11pm for the UK and midnight for European ( France, belgium, Italy, Spain, Germany etc .... )

Who will be there ???
[ Wylee ] Buy a Leather Tote and get a FREE wristlet !!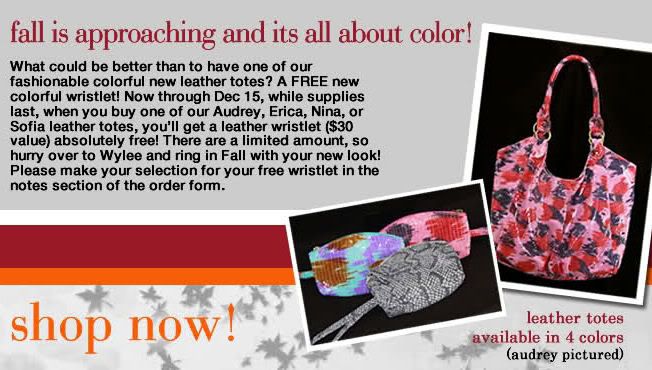 ( click on the picture to be redirected to the "handbags" page on Wylee )



Source: Wylee
Live Chat
Leighanne and Brian announced they gonna do a live chat on BrianLittrell.com this week !
They'll say the date and time today. .. so keep an eye open ; )


9.11 Never Forget !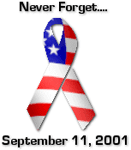 Have you seen my son?
Not too tall, 5'8"
She held up a coloured copy, photograph
From his wedding day
And this is his pregnant wife
Carrying his last dream
He walked down 46 floors before he felt the rush
The rush of gasoline

I can feel the pain
Looking in their eyes
But I don't know gone without good-bye
If I could reach the sky
I'd bring him right back to your arms
Though I haven't seen your son, he's forever in my life



Extract of the song "Gone Without GoodBye" by Brian Littrell

9.11.2001 - Never Forget. Never Again.
In Honor Of 9.11
Here is another picture of Leighanne, Brian & Baylee during the commemoration...



( click on the picture to be redirected to the gallery )



Source : Brian Littrell facebook Page
Remembrance 9.11
The Littrells joined, this morning, the commemoration of the 10h anniversary of September 11, 2001 in Kennesaw GA ...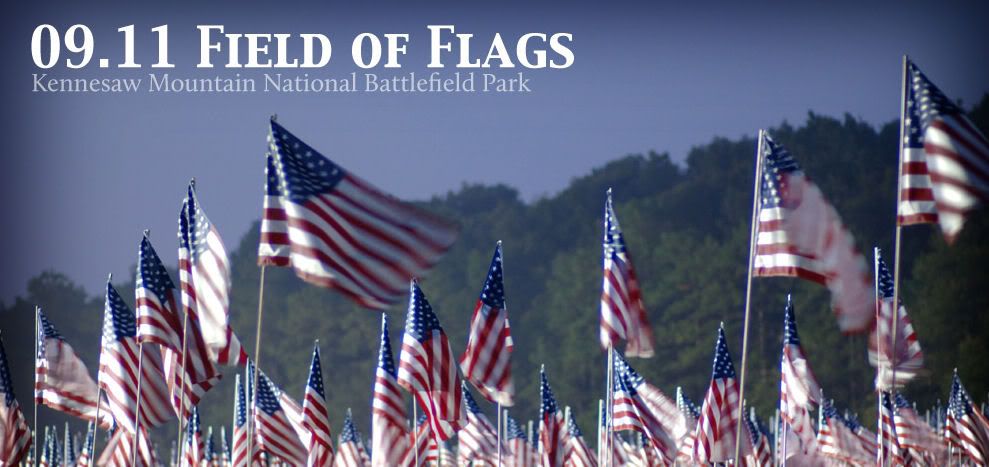 Join us as we commemorate the tenth anniversary of September 11, 2001 with our third Field of Flags installation. One of the largest commemorative events in the nation, a flag will be placed in Kennesaw Mountain National Battlefield Park for each life lost on 9/11. The flags will fly Saturday, September 10th through Friday, September 16th.

[ Source: Field Of Flags]

Leighanne chirped few pictures ....


#1 - "Walking towards the battle field in honor 911"
#2 - "Almost there!"
#3 - "We made it! GOD Bless America!"
#4 - "Wow"
#5 - "One for Danny Lee" (*)

( click on the pictures to be redirected to the gallery )



Source: Leighanne

(*) Who is Danny Lee ?
Danny Lee, a crew member for the Backstreet Boys, died on the American Airlines Flight 11 to Los Angeles when it crashed into the World Trade Center on 9.11...
He was traveling to be with his wife Kellie, as she was soon due to give birth to their second child.
Two days after her husband died aboard the AA Flight 11, Kellie Lee gave birth to a baby girl;Allison Danielle Lee ...
[ Twitter ] Evening 'Games' at the Littrell's : )
Leighanne chirped few photos yesterday evening ... She and Brian were playing pool while Baylee danced with The King Of Pop :)

• Twitter Pictures (+4 photos - #374 to #377 )


#1 - "Bay is dancing with Michael! He's BAD!!!!"
#2 - "Wanna play? COL!!!!!"
#3 - "I am tryin but he is woopin me!"
#4 - "The champ!!!! Goodnight ladies!"


Source: Leighanne
[ Twitter ] Gallery Updated!
I just managed I totally forgot to add few pictures....
Three are from Leighanne's BFF, Jodi H and were taken during vacations... You can see Leighanne and Jodi doing Sky Flyer :)
and the two other are from Brian and Leighanne ... The flowers are a gift from Brian on their anniversary :)

• Twitter Pictures ( +6 photos - #359 ,360 and 361 + #372 # 373 and #374)


#1 - "Leigh and I just did the Sky Flyer! WOW!!!!" ( Jodi )
#2 - "WOOOO HOOOOO!!!! " ( Jodi )
#3 - "SAFE ON THE GROUND!!!! :O)" ( Jodi )
#4 - "Somebody applied for a part time job. Hehehe chirp! That a boy! ;) " ( Brian )
#5 - "Thank you Husband for my beautiful flowers!!!!" ( Leighanne )
#6 - "Sugar can't describe how sweet it is to be married for 11 years. Hey Hollywood, here's the new norm! Chirp!" ( Brian )


Source: Leighanne, Brian and Jodi H.
Leighanne & Brian Vow Renewal - update !!!
I added to the gallery 88 pictures from Leighanne & Brian vow renewal !!!
ALL are untagged! Few are neverseen and few other are hight quality pictures!!

Those photos are ALL Ben Vigil Photography's pictures BUT are posted on the website occasionsonline.com ....

• Leighanne & Brian 's Vow Renewal - September 11th, 2010 - Album Photos #2 ( 88 photos )




Here are few informations about these beautiful celebration :


Oh how I have been dying to show you today's feature! We've got allllll the pretty, romantic details from the vow renewal celebration between Backstreet Boy Brian Littrell and his wife of ten (!) years, Leighanne. Held at their beautiful Atlanta home, the night was themed "Barbie Meets Joe Black" — now is that a theme, or what? Get ready for synchronized swimmers, FOUR outfit changes, to-die-for details and two very special performances….

Planning by Soiree Catering and Events and shot by Ben Vigil, sit back with that second cup and enjoy.

What inspired the theme or style? Leighanne's love for that time period, their vows, family and friends.

Can you give us an overview of the event? 10 Year Anniversary wedding vow renewal at the couples private home outside of Atlanta for the couples closest friends and family. Seated dinner and dancing, synchronized swimmers in the pool during cocktail hour, and fireworks to cap off the night.

Was there a specific theme or style? Barbie meets Joe Black, Pink,Black and Silver was the color scheme.

What were your playful twists that made the event unique Synchronized Swimmers for cocktail hour with custom suits by Wylee, Leighanne's designs. Old Fashioned Champagne Cocktails, and Fireworks. The couple gave Wylee scarved as favors to the guests.

What kind of energy did your entertainment give the event? Music ranged from Sinatra tunes to a live pianist, and a solo from the Backstreet boy himself, Brian Littrell. The guests were dancing all night!

Tell us about the food and desserts. Soiree Catering and Events kept a classic theme throughout the menu, as well as some of the couple's favorite items. Passed hors d'oeuvres included Calamari, Southern Greens with Goat Cheese, Cured Salmon in Cucumber Cups, and Flatbread Bites with Grilled Chicken, Rosemary, Sundried Tomatoes and Feta Cheese. The Seated Dinner began with an Appetizer course of Seared Sea Scallops over Succotash salad. The main course included Filet Mignon and Georgia White Shrimp, along with our layered Gruyere Potatoes and Asparagus. Mark Lotti with Classic Cheesecakes and Cakes designed and made the cake, which was covered in handmade sugar flowers- it was just stunning!

What was the most memorable moment? When Brian serenaded Leighanne with a special song he wrote for her, "Ten", representing all the years they have spent together. Their son Baylee also jumped onstage and performed a few songs of his own.

If there was one thing you could change, what would it be? The rain! As soon as guests entered the tent for dinner, the down pour started. At least they were all under cover in time- but we always wish for clear skies.


Credits / Source: Ben Vigil / occasionsonline.com
<< Previous 1 2 3 4 5 6 7 8 9 10 11 12 13 14 15 16 17 18 19 20 21 22 23 24 25 26 27 28 29 30 31 32 33 34 35 36 37 38 39 40 41 42 43 44 45 46 47 48 49 50 51 52 53 54 55 56 57 58 59 60 61 62 63 64 65 66 67 68 69 Next >>