Gallery - Photoshoot, red carpet, with family & friends, screen captures, with her fans... Discover or re-discover a pretty bunch of pictures of our beautiful Leighanne.

Graphics & Fanarts gallery - wallapers, icons, signatures, animations ...

Press Archive - online archive of various articles, magazines, Q&A ,interviews.

Forum - Meet, chat and have fun with other fans from all around the world !




.

Are you a Leighanne fan ?
a Wylee addict ?
Join the Leighanne Littrell fanlisting and the Wylee Fanlistings!
Brian Littrell Central
Spend your holiday season
with The Littrells ...

Brian Littrell's Family Christmas
Christmas With The Littrells
[ infos ]


"Simply Leighanne" is an unofficial website.
I am NOT Leighanne Littrell. I am NOT affiliate with her or/and her family.
This website is run by one of her fans for her fans.
Wylee Spotlight #10
Backstreet Boy Brian Littrell and Wife Report $120,000 Worth of Jewelry Stolen!
Another article ...


Brian Littrell is feeling black and blue—and for good reason.

Over the weekend someone broke into the Backstreet Boy's Georgia hotel room and made off with $120,000 worth of jewelry, including his wife Leighanne's engagement ring.

"It was just kind of weird how it happened, and how fast," the 37-year-old crooner told Atlanta's WSB TV about the theft, which occurred at the Evergreen Marriott Resort at Stone Mountain.

According to Littrell, he and the missus had checked out of their hotel room and were on their way out of the state-run park when they realized she forgot the baubles. But by the time the pair returned, the jewels were missing.

"I kept my rings on the bedside table. We left the room, and 15 minutes [later] I came back [and] they're gone," added Leaighanne.

The couple reported the disappearance of the trinkets to hotel security, who subsequence called in park police and an agent from the Georgia Bureau of Investigation (since Stone Mountain is a state-run facility).

The Littrells, who reside in Atlanta, told the station that some of the jewelry had turned up, though not the six-carat engagement ring valued at $110,000.

Randy McMichael, general manager of the Evergreen Marriott Conference Resort, tells E! News hotel management "is aware of the situation and are fully cooperating" with police, though he declined to provide further comment, citing the "ongoing investigation."

Per the singer, however, police already have some leads.

"We were going to leave, but come to find out there was a person, not to be named on the housekeeping, who had one ring that we were looking for and one of the earrings," said Littrell.

Crushed not about the monetary value but the sentimental value of their wedding rings, the pair are mulling posting a reward for the jewelry's return.

—Additional reporting by Sharareh Drury



Source: eonline.com
Backstreet Boy reports $120,000 jewelry theft
STONE MOUNTAIN, Ga. — A member of the Backstreet Boys pop music group tells police that $120,000 in jewelry was stolen from a Stone Mountain hotel where he and his wife were staying.
Brian Littrell tells WSB-TV that they were leaving Stone Mountain Park when they realized the jewelry had been left on a nightstand in their hotel room. He said that when they returned to the hotel to retrieve the items, they were gone.
Leighanne Littrell says the $120,000 in jewelry included her engagement ring valued at $110,000.
WSB reported that police on Sunday night were at the hotel, not far from the granite mountain featuring a giant carving of Civil War figures Robert E. Lee, Jefferson Davis and Stonewall Jackson on horseback.
It wasn't immediately clear when the reported theft occurred.

Click HERE for the video.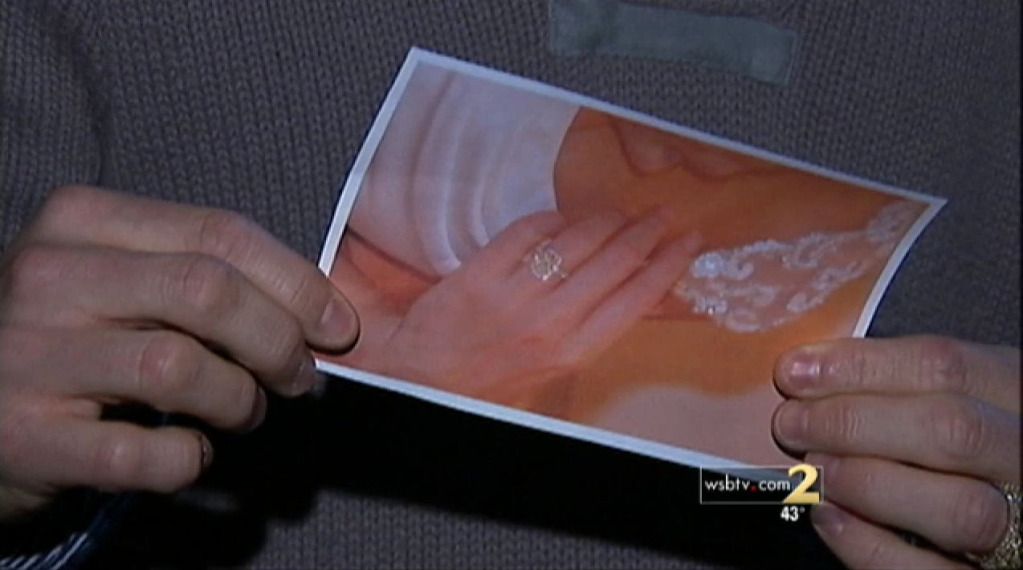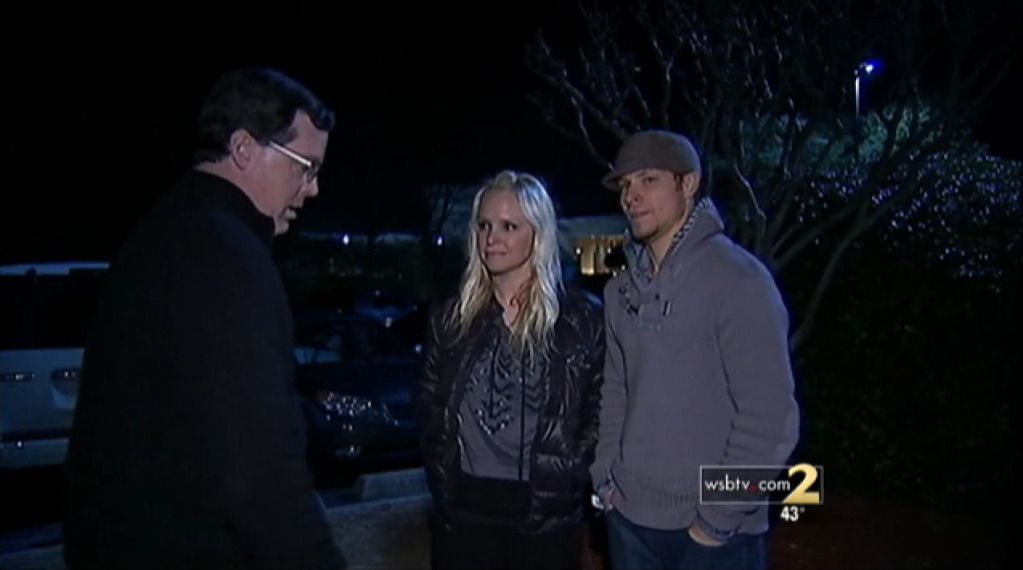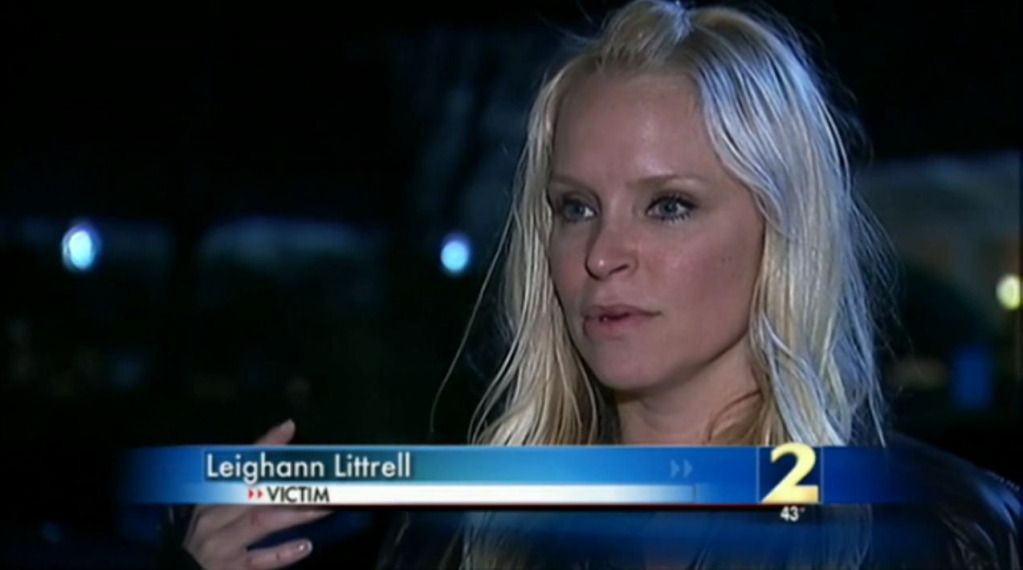 Source : wsbtv.com

Leighanne tweeted :




I sincerely hope they'll find back your ring, Leighanne .... :(
[ Wylee ] NKOTBSB European Tour
Wylee is taking pre-order for the NKOTBSB European Tour starting next month!!


Starting today, you can now make your NKOTBSB Europe Pre-Orders. Order your Wylee items online and you can pick it up at any NKOTBSB Europe tour date. Just email Lpittman@Wyleebags.com with your order, contact/payment info and pick-up city. All orders must be pre-paid. Visit WyleeBags.com for details!



Source: WyleeBags.com and Wylee Official Facebook page
[ Twitter ] Update :)
I added to the gallery two photos Leighanne 'chirped' during the weekend : )

• Twitter Pictures - + 2 photos ( #449 to #450 )


#1 - "Husband,Father,Believer,Backstreet Boy and now Handi Man!!!! "
#2 - "Our little pop star!"


Source: Leighanne
[ Twitter ] Gallery Updated !
I FINALLY took the time to update the gallery with ALL the pictures Leighanne and Brian 'chirped' these last weeks ...
Sorry for the delay *oops*

• Twitter Pictures - + 14 photos ( #435 to #448 )


#1 - "Husband is driving very carefully!!"
#2 - "Happy Sunday! Remember SMiLE!!!!xoxo"
#3 - "This Will be a happy chinese new year!!!!cockadoodel doo!"
#4 - "We're parked. Don't chirp and drive kids. Look at us. Lovechirps! ;)"
#5 - "Booooo traffic!"
#6 - "Ok so how cute is that! I want to know what kind of mascara she uses!"
#7 - "Worked a long day just now eating will film a wylee spotlight tomorrow love to all my chirpsters! XOXO"
#8 - "You really can put almost anything in a travel bag! Maymee loves hers! New spotlight up soon!"
#9 - "Sitting in the floor getting ready for the Wylee Party tomorrow. Its been a blessed day. ;) chirp!"
#10 - "My favorite champagne,beautiful flowers, and the ring I have been wanting since July! Thank u husband and Baylee I LOVE U both SO much! Happy Valentines Day! chirp! "
#11 - "Baylee made me a V-day card today! It's a pop up!!! I luv it! Chirp !"
#12 - "Husband and I made Baylee a cake for Valentines day! Choc pound cake with marshmallow icing with coconut shavings!!! Yum! "
#13 - "Thanks to my friend @JGuthrie46 my son might play in the MLB one day. ;) J you need to grow your hair! ;) chirp"
#14 - "Playin at dinner on Daddy's birthday! My 2 boyz!"



Source: Leighanne + Brian and Wylee Twitter account
Happy Birthday Brian !!
It's Brian's birthday. He celebrates today his 37 yo !!
So HAPPY BIRTHDAY BRIAN, hope your day will be as special as you are!! God Bless.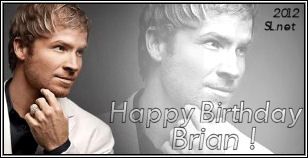 Leighanne 'chirped' a happy birthday to her husband ...


Fan project for Leighanne
Two fans organize a scrapbook to show Leighanne how much fans appreciate, support, love her ....


We are doing a beautiful scrapbook, for the F-A-B-U-L-O-U-S Leighanne Littrelll.

What you have to do is simple, sent us your little message and picture * with Leighanne or with your Wylee Stuff or both * to girly_girl_007_@hotmail.com ...If you don't have picture with Leighanne and don't have Wylee product you still can participate don't worry :) And we are going to make the page for you :)

Or if you feel artistic,you can do your own page for the scrapbook, only thing im going to post a little picture of what style we are going to use. Leopard , zebra :) So if you want to make your own page contact me and I will give you my adress :)

We want to make it PERFECT and AWESOME so we do not have a deadline for now. We are looking to maybe send it in April.

Thank You

Stefie and Manon
Happy Valentines Day !!!
Wylee want to show you some love on V-Day !
<< Previous 1 2 3 4 5 6 7 8 9 10 11 12 13 14 15 16 17 18 19 20 21 22 23 24 25 26 27 28 29 30 31 32 33 34 35 36 37 38 39 40 41 42 43 44 45 46 47 48 49 50 51 52 53 54 55 56 57 58 59 60 61 62 63 64 65 66 67 68 69 70 71 72 73 74 75 76 77 78 Next >>