Gallery - Photoshoot, red carpet, with family & friends, screen captures, with her fans... Discover or re-discover a pretty bunch of pictures of our beautiful Leighanne.

Graphics & Fanarts gallery - wallapers, icons, signatures, animations ...

Press Archive - online archive of various articles, magazines, Q&A ,interviews.

Forum - Meet, chat and have fun with other fans from all around the world !




.

Are you a Leighanne fan ?
a Wylee addict ?
Join the Leighanne Littrell fanlisting and the Wylee Fanlistings!
Brian Littrell Central
Spend your holiday season
with The Littrells ...

Brian Littrell's Family Christmas
Christmas With The Littrells
[ infos ]


"Simply Leighanne" is an unofficial website.
I am NOT Leighanne Littrell. I am NOT affiliate with her or/and her family.
This website is run by one of her fans for her fans.
Think You Know Leighanne - Question #4 !!
The LAST question of the Wylee twitter contest called "Think You Know Leighanne" is up on WyleeBags.com !!!!! :)





Send your answer at WyleebyLL on Twitter and, keep an eye on WyleeBags.com to know the name of the lucky winner !


GOOD LUCK CHIRPSTERS !!!!
Think You Know Leighanne - Question #3 !!
Think You Know Leighanne - Question #2 !!
Think You Know Leighanne - Wylee contest has started !!
The "Think You Know Leighanne" Wylee twitter contest has started TODAY!!!!
To try your luck / test your knowledge you must after all FOLLOWING Wylee Twitter account ( twitter.com/WyleebyLL ) Check EVERYDAY Wyleebags.com to discover the question of the day. Tweet / Chirp your answer at @WyleebyLL .
The person who tweets the most questions right wins a prize :)
GOOD LUCK !!!!

Question # 1 ( April 18 )


[ Wylee ] Twitter contest coming soon!
[ Wylee ] Sping Clean Sale + Free Magazine Cover


Look for the products with a purple "sale" tag !! :)




Purchase a Wylee Beach Bag and get a FREE Wylee plastic magazine cover ( value $12 )



It's time to shop a little bit at WyleeBags.com hehe ;)
POTM for March 2012
It took me some days ( sorry about that ) , but I FINALLY updated the POTM on the sidebar of the site !!!! Yay ;)



The photo got 54.17% of your vote ...
This photo of Leighanne & Brian was taking during the GMA Dove Awards in Nashville TN ( April 2007 )

You can already vote for the picture you would like as the POTM for April ... I choose four fan pictures of Leighanne :) Check the POTM page ;)
Wylee Spotlight #10
Backstreet Boy Brian Littrell and Wife Report $120,000 Worth of Jewelry Stolen!
Another article ...


Brian Littrell is feeling black and blue—and for good reason.

Over the weekend someone broke into the Backstreet Boy's Georgia hotel room and made off with $120,000 worth of jewelry, including his wife Leighanne's engagement ring.

"It was just kind of weird how it happened, and how fast," the 37-year-old crooner told Atlanta's WSB TV about the theft, which occurred at the Evergreen Marriott Resort at Stone Mountain.

According to Littrell, he and the missus had checked out of their hotel room and were on their way out of the state-run park when they realized she forgot the baubles. But by the time the pair returned, the jewels were missing.

"I kept my rings on the bedside table. We left the room, and 15 minutes [later] I came back [and] they're gone," added Leaighanne.

The couple reported the disappearance of the trinkets to hotel security, who subsequence called in park police and an agent from the Georgia Bureau of Investigation (since Stone Mountain is a state-run facility).

The Littrells, who reside in Atlanta, told the station that some of the jewelry had turned up, though not the six-carat engagement ring valued at $110,000.

Randy McMichael, general manager of the Evergreen Marriott Conference Resort, tells E! News hotel management "is aware of the situation and are fully cooperating" with police, though he declined to provide further comment, citing the "ongoing investigation."

Per the singer, however, police already have some leads.

"We were going to leave, but come to find out there was a person, not to be named on the housekeeping, who had one ring that we were looking for and one of the earrings," said Littrell.

Crushed not about the monetary value but the sentimental value of their wedding rings, the pair are mulling posting a reward for the jewelry's return.

—Additional reporting by Sharareh Drury



Source: eonline.com
Backstreet Boy reports $120,000 jewelry theft
STONE MOUNTAIN, Ga. — A member of the Backstreet Boys pop music group tells police that $120,000 in jewelry was stolen from a Stone Mountain hotel where he and his wife were staying.
Brian Littrell tells WSB-TV that they were leaving Stone Mountain Park when they realized the jewelry had been left on a nightstand in their hotel room. He said that when they returned to the hotel to retrieve the items, they were gone.
Leighanne Littrell says the $120,000 in jewelry included her engagement ring valued at $110,000.
WSB reported that police on Sunday night were at the hotel, not far from the granite mountain featuring a giant carving of Civil War figures Robert E. Lee, Jefferson Davis and Stonewall Jackson on horseback.
It wasn't immediately clear when the reported theft occurred.

Click HERE for the video.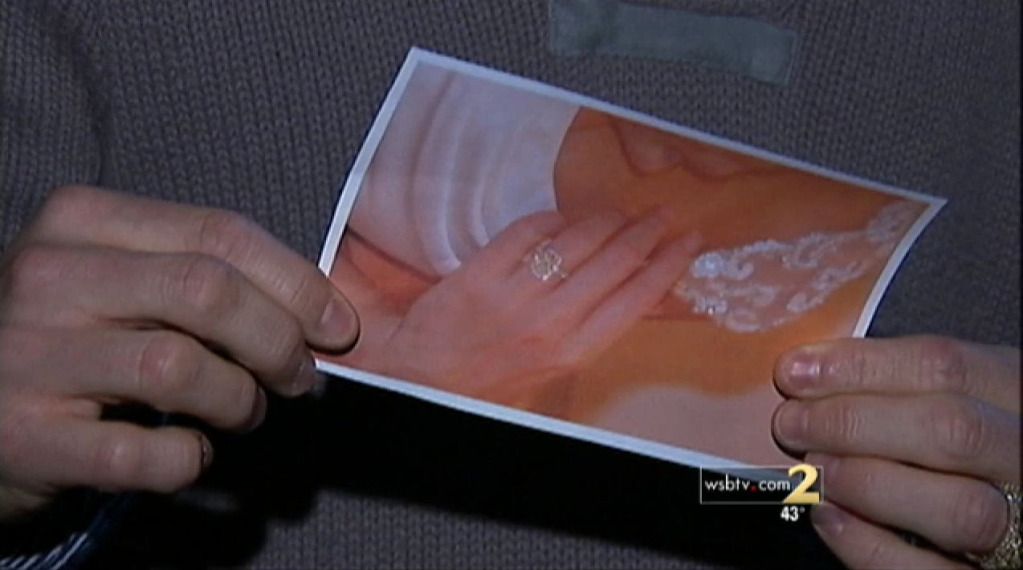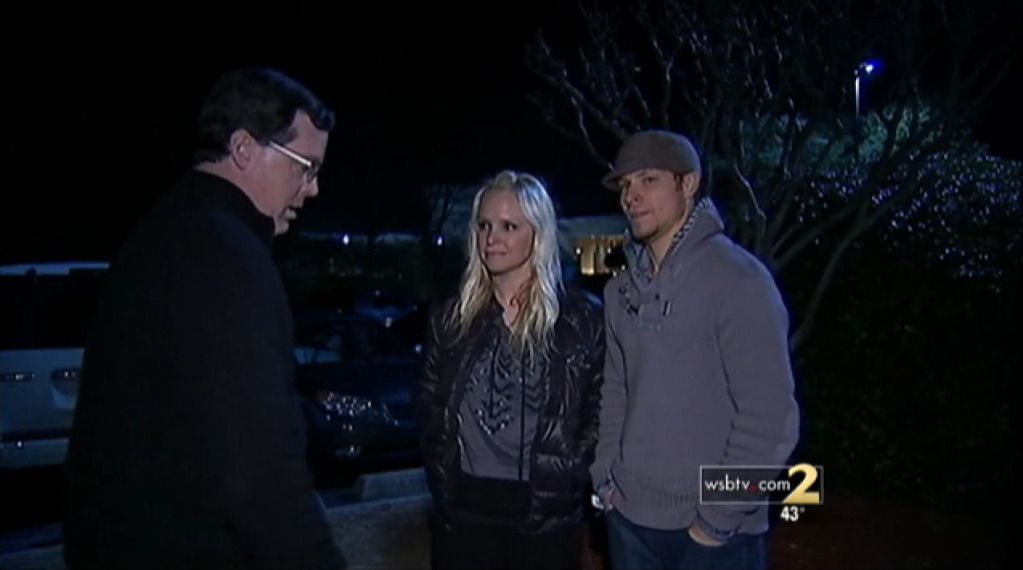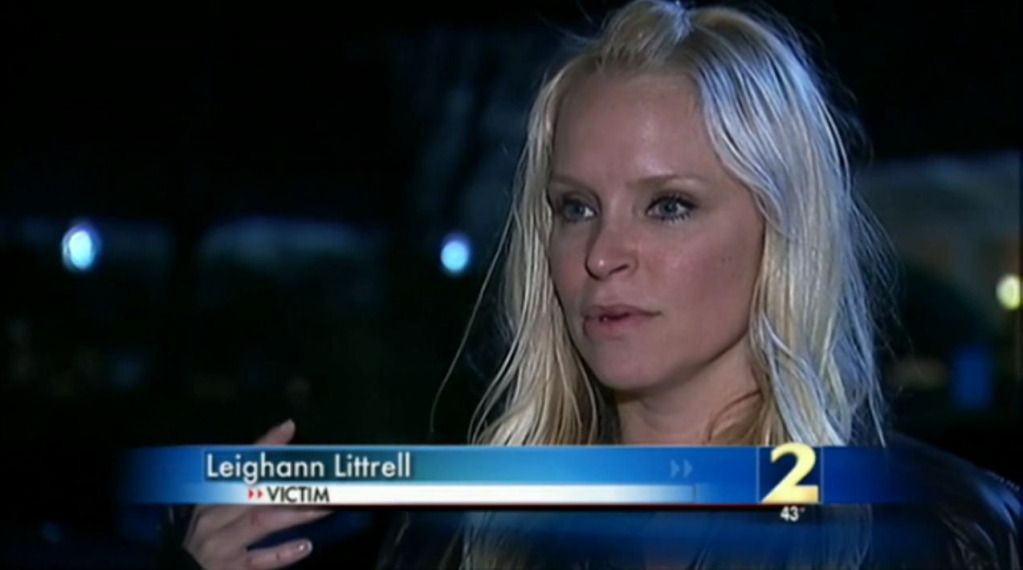 Source : wsbtv.com

Leighanne tweeted :




I sincerely hope they'll find back your ring, Leighanne .... :(
<< Previous 1 2 3 4 5 6 7 8 9 10 11 12 13 14 15 16 17 18 19 20 21 22 23 24 25 26 27 28 29 30 31 32 33 34 35 36 37 38 39 40 41 42 43 44 45 46 47 48 49 50 51 52 53 54 55 56 57 58 59 60 61 62 63 64 65 66 67 68 69 70 71 72 73 74 75 76 77 78 Next >>